Pulchritudinem Terrae
One of my favorite parts of photography is making people feel beautiful. Too often do we get caught up in the media's definition of beauty.
We set standards for ourselves based on what others tell us, and we see the beauty of others as the absence of our own. To me, that is just simply untrue. The title, Pulchritudinem Terrae means "beauty of the earth" in Latin.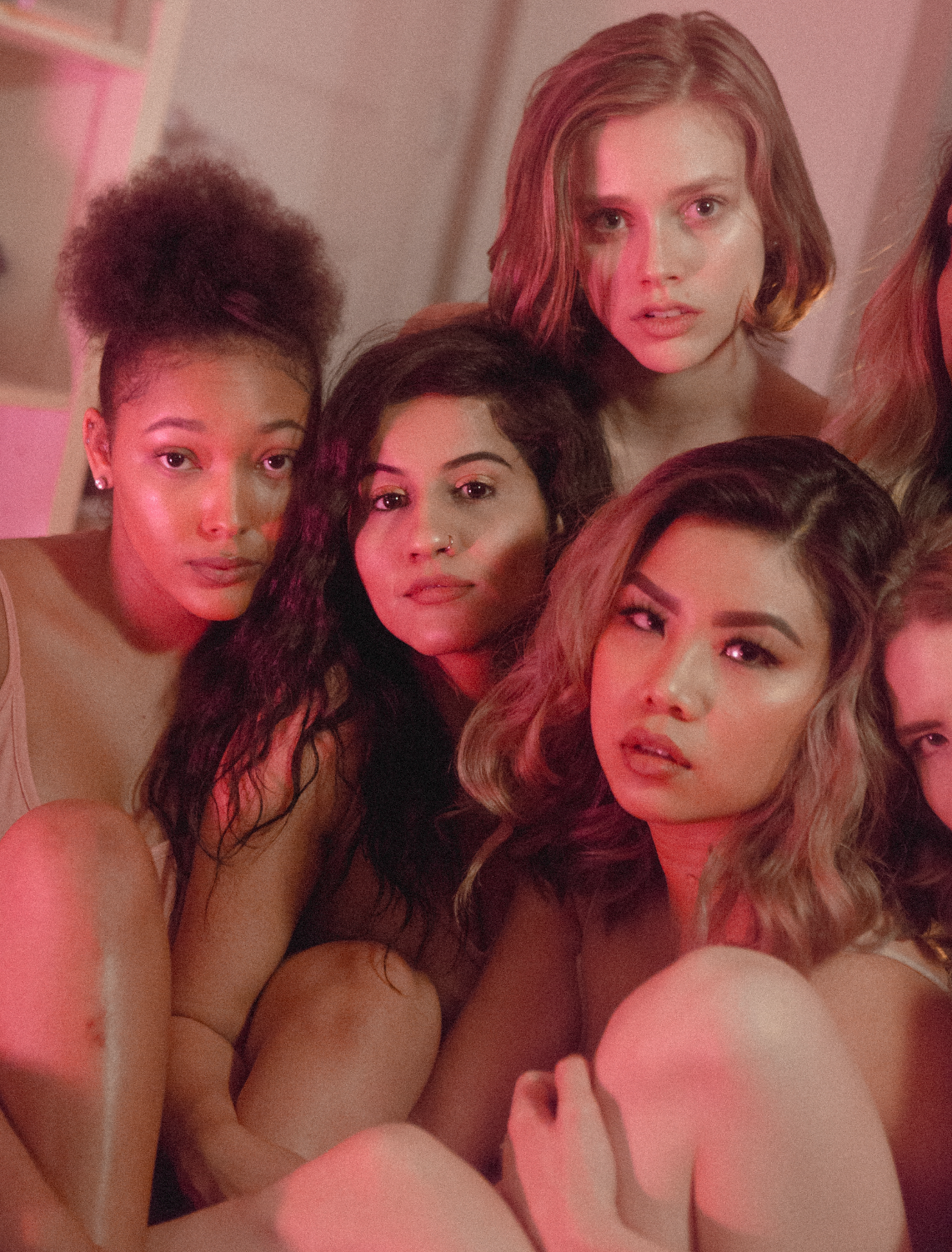 The goal of my series was to present the diverse range of beauty of women in their purest and rawest form. No makeup, no crazy clothes, just them. All these girls look undoubtedly different but they are all so beautiful in their own unique way. I wanted the images to be beautiful because of how distinctly unique each girl looks, not just solely based on what they physically look like. Another issue is that women are too often seen as just body parts. They are constantly sexualized. I wanted to show a group of women as a unit, instead of something sexual.
Media plays a huge role in our lives. I wanted to create something that made people feel good. That made people look and say wow, beauty doesn't have a definition. That makes girls feel that they don't have to fit into a certain standard to feel confident and beautiful. Also, as a half Pakistani/a mixed race woman I rarely see the representation of Middle Eastern and Asian women in the media, even in shoots that are specifically targeted for diversity. This is an issue that was close to me and I wanted to make sure that I had women in my series that represented a part of beauty that I believe the media currently lacks.
Beauty is not a solid, straight definition. It comes in many forms and embodiments.
Models:
Kym Laird
Jeleisa
Victoria Thornton
Jocelin Pensamiento
Eliza Regan
Monica Ahuja
Photo Assistants:
Tyler Walters and Hugo Espinosa